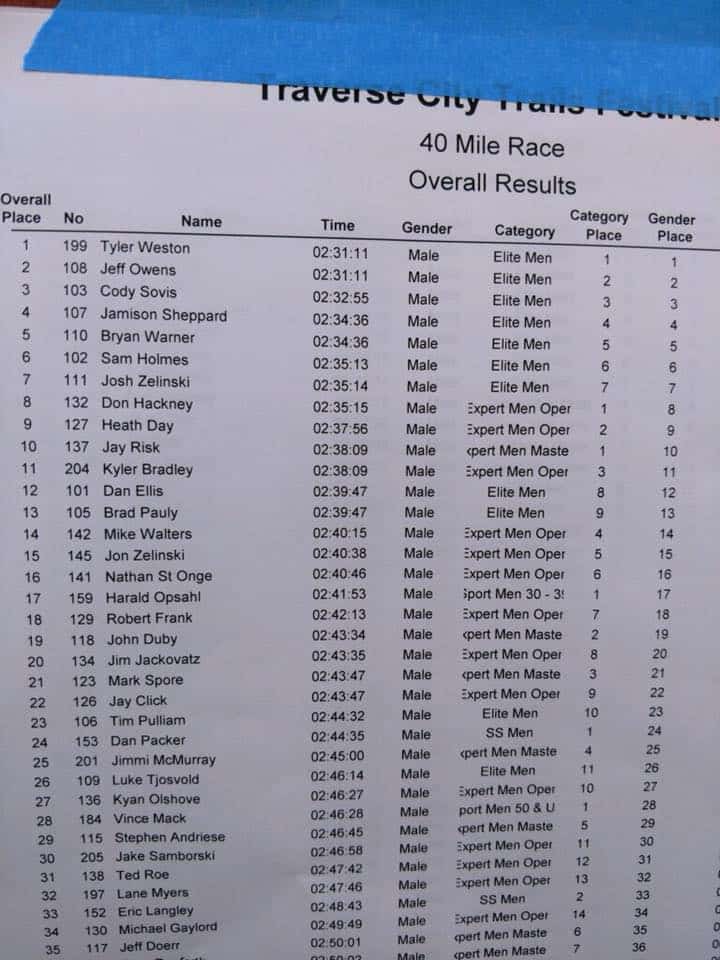 02 Aug

Traverse City Trails Festival

How can a guy be in two places at one time.  Well Tyler Weston found a way. With a wedding to attend and a mountain bike race to compete in Tyler did the only thing he could – He WON!  Now on to the wedding.

Any more weddings on race day?

Great job Tyler!